Monthly Archives: December 2010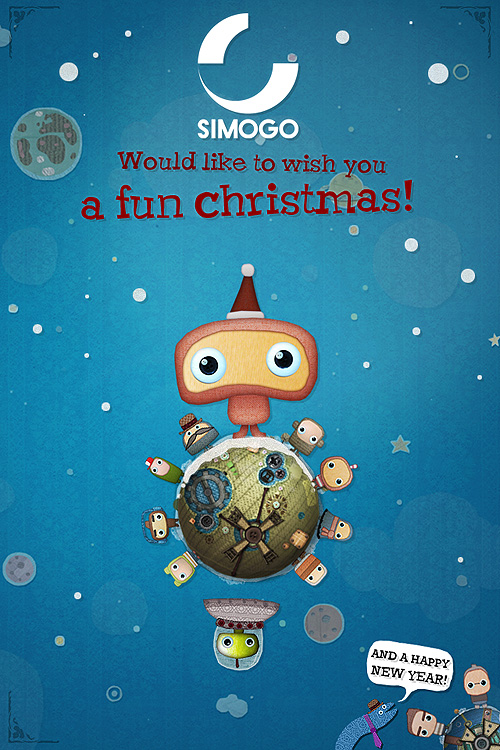 … And with that, we'll take a couple of days off. See you in 2011, darlings!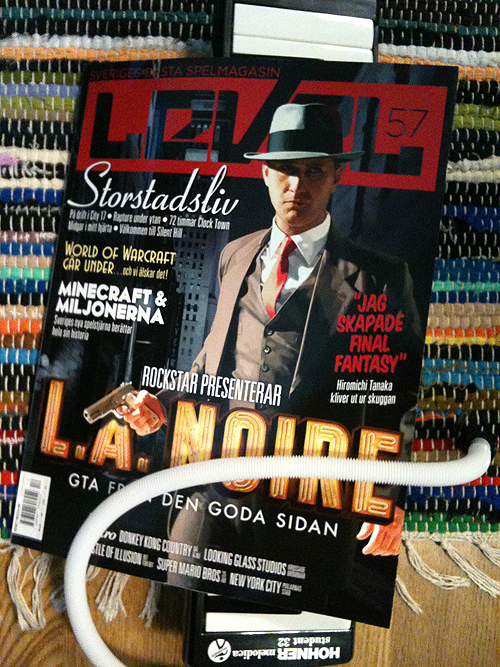 Swedish finest gaming magazine covered Kosmo Spin in their App list with a little minireview: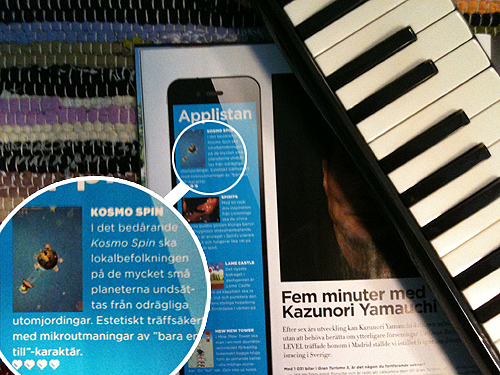 4/5!
It seems that the internet can never get enough of Kosmo Spin. Here's some more stuff:

Appdealz.de wrote a little piece And you German speaking people will note that you can win a promocode on Appdealz, by writing in the comment field of the article.
Now if you excuse me, we've gotta get back to that prototype we're working on…
First of all:
Did you notice anything new on the blog?
Look to the right —————->
That's RSS girl! Click her to subscribe to our RSS feed.
But why I'm really here:
We submitted our Kosmo Spin update yesterday! Woohoo!
Lay your eyes on our new pretty icon:
Here's the goodies:
- 12 brand new Quests!
- 5 fresh out of the oven Game Center achievements!
- You can now post your high score and progress to Facebook!
We also made some small fixes that you'll hopefully like:
- New icon!
- Choose your page browsing style: Swipe or tap – Arrow buttons added on the Quests menu.
- If you happen to be offline when you get an achievement, it will now be posted the next time you go online on Game Center.
- Swipe on Quest menu is now more responsive.
- Added a hourglass when multi tasking, so there is no confusion to whether the game is loading or not.
… And some stuff is hopefully forever gone:
- Bad spelling and grammar in some of the Quests.
- Evil bugs!
While I have your attention, check out these reviews and stuff for Kosmo Spin:
iPhonetips.cz Review/ (in Czech)
And I realized i never got around to post this (only in Swedish):
Level 7 Review
Kosmo Spin was also chosen as one of the best iPhone games of the year, by Erik Hansson on the very same site:
Level 7 iPhone games of the year
Tomorrow is our last day before a few days off for christmas. But don't worry. We'll post something tomorrow, because we love you. XOXO.
Es ist wieder Montag und here are some links in German!
Swiss gaming site Gamecity.ch reviewed Kosmo Spin and also published an interview: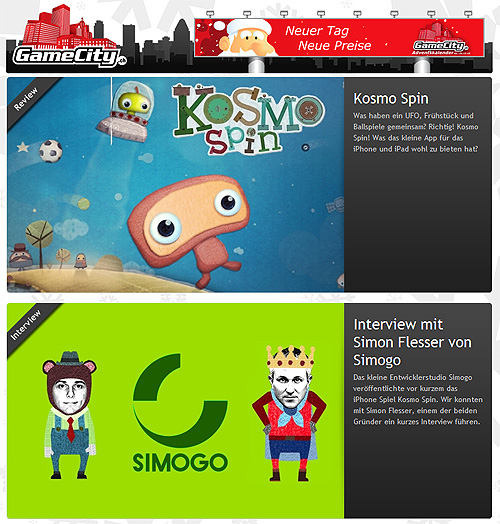 Review here!
Click here to read the interview
A video review in German:

And this should excite you very much:
Tonight we will submit our update! Then it's just up to Apple to approve it. It will probably not be up on the App Store before christmas, but here's hoping! We'll keep you posted.

So, we picked up this Swedish free paper called Nöjesguiden (that would be THE PLEASURE GUIDE in English and no it's not that kind of magazine) with the beautiful September on the cover. This is the kind of paper you read to find out what's the hottest clubs, resturants, movies and whatnot at the moment.
So what's THE most hot thing besides September right now?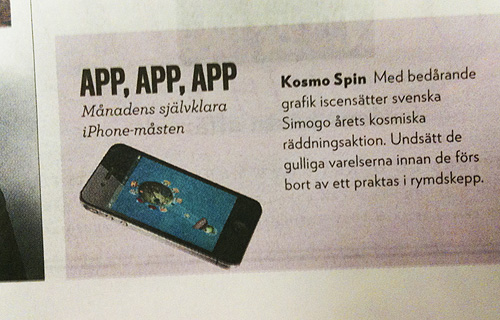 Why, that would be Kosmo Spin of course!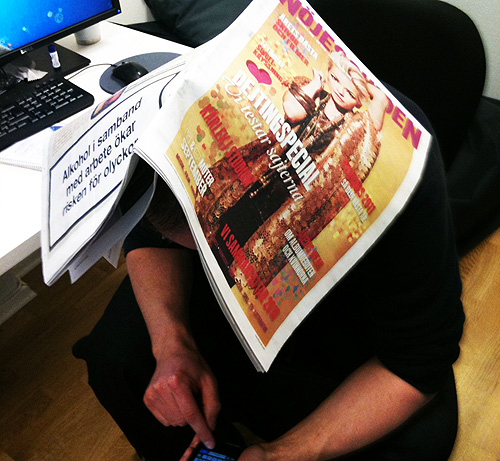 Gordon reckons that Nöjesguiden works perfectly well as a hat.
WOOHOO!
You guys are amazing!
We now have over 10 000 players registered on Game Center! And getting more every day!
Thanks to everyone playing our game! You're the best!
Note that this is not the same as all people playing the game, as many (a lot actually) are playing without Game Center.
In other terrifying and rather odd news, it turns out that Gordon is a shapeshifter. When hearing the fantastic news about our Game Center players he neatly transformed into a dog.
Cons: Dogs are not that good at programming and you have to walk him every now and then.
Pros: Dogs are cuter than programmers and in this case more comprehensible.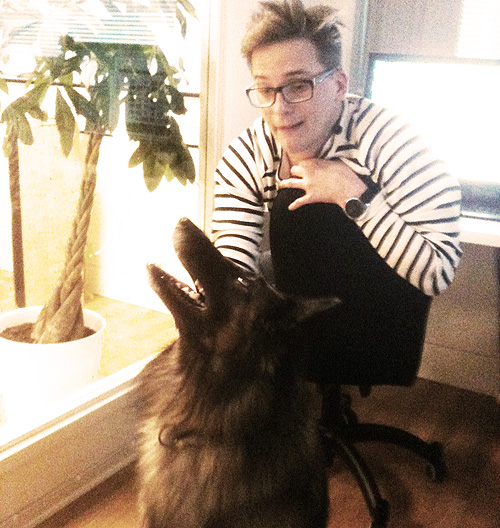 Holy cow, Gordon-man!
Currently, there's 9 900 Game Center users playing our game.
Can we make it to 10 000 before lunch?
WHAT'S THIS!?
Weird off screen mobile photos in bad angles of concepts for Simogo's next game?
Why, yes. Yes it is.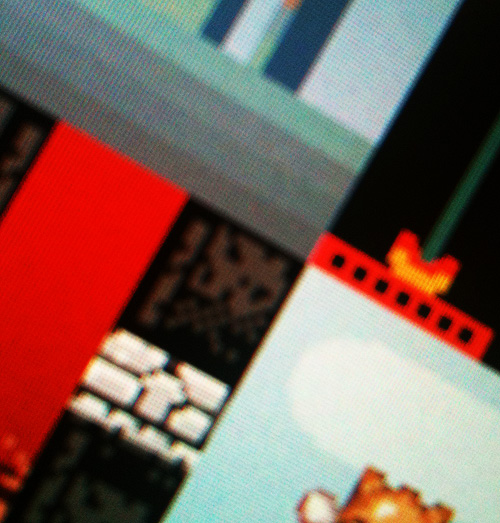 We're happy to tell you that production of the game after Kosmo Spin has officially started!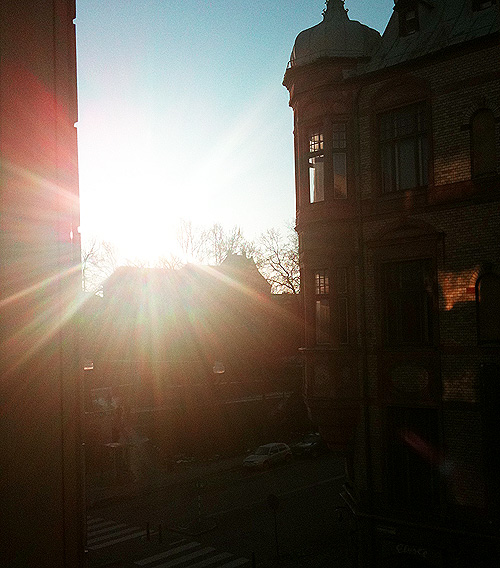 Actual window view from the Simogo Mansion/Castle/Base/Dojo
It's a beutiful winter Monday and Kosmo Spin is featured in New & Noteworthy in more countries (Germany, Russia, Japan to name some) and these nice reviews are now up on the interwebz: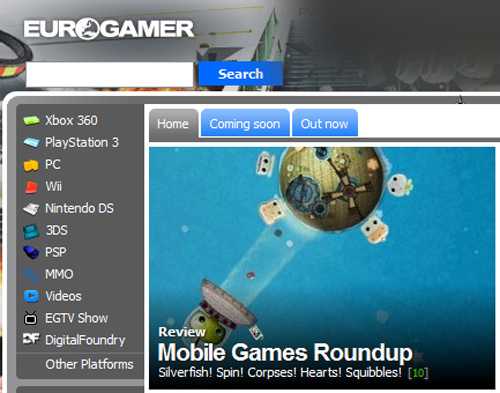 Eurogamer Review
8/10 Simple, beautifully illustrated and packed with addictive lunacy, you should give this a spin immediately.
FZ.se Review
4/5 "Mycket bra – Säkert köp" ("Very good – Safe buy")

Player One Podcast talked about Kosmo Spin!Nice! Around 00:55!
Well it seems Russia dig Simogo: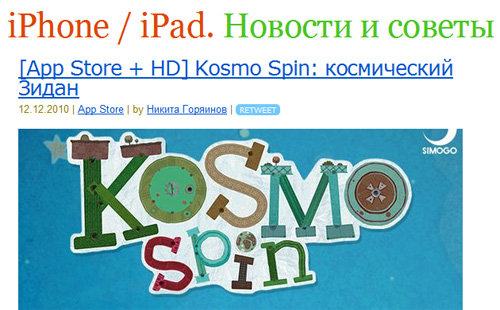 iphones.ru review
4+/5
Have a nice Monday!