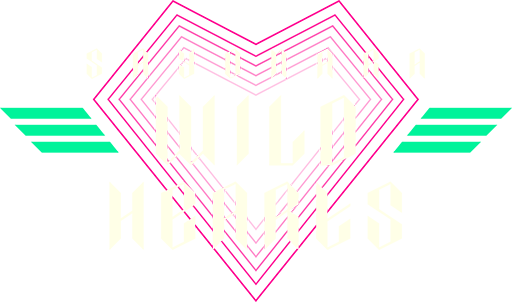 A POP ALBUM VIDEO GAME
Sayonara Wild Hearts is a euphoric music video dream about being awesome, riding motorcycles, skateboarding, dance battling, shooting lasers, wielding swords, and breaking hearts at 200 mph.
As the heart of a young woman breaks, the balance of the universe is disturbed. A diamond butterfly appears in her dreams and leads her through a highway in the sky, where she finds her other self: the masked biker called The Fool.
Travelling through futuristic cities, dark forests, and electric deserts, The Fool sets out to find the harmony of the universe, hidden away in the hearts of Little Death and her star crossed allies; Dancing Devils, Howling Moons, Stereo Lovers and Hermit 64.
Play the music in a game where every stage is set to a song of a custom-written pop album, when Sayonara Wild Hearts releases on Nintendo Switch and other platforms in 2019.
We're making Sayonara Wild Hearts with support from
Annapurna Interactive.
FEATURES
• Custom-written vocal pop soundtrack
• A pop culture mash of electric pop, dance, fashion, anime, arcade games and subcultures
• An inclusive cast of stylish characters based on tarot cards
• Sensory overloading arcade game action
• Constant surprise and delight as every stage introduces new elements
• Challenging and intense, yet pure and inviting gameplay
• Buttery smooth gameplay: 1080/60 fps docked, 720p/60fps handheld on Nintendo Switch
• Straight to the action: virtually no loading times

Nintendo Switch is a trademark of Nintendo.
VIDEOS
IMAGES