Monthly Archives: June 2011

Power to the peephole!
It's finally here:
The Sunday Trip Deluxe update!
Here's all the good stuff:
- Sunday Trip Sprint and Marathon joins the Classic Sunday Trip with over 100 new level segments!
- Watch out for the gruesome and sneaky Brake Gizmo!
- Five new Game Center achievements and two additional leaderboards!
Plus, the startup loading is now three times faster.
We hope you like it!
Daniel Olsén, the guy who made the fantastic/amazing/adorable ilomilo soundtrack, is not only an all around super guy – he's also a Bumpy Road fan. So he had this t-shirt made:
Here's an old interview with Daniel:
Daniel Olsén
… Speaking about ilomilo and music: the offical soundtrack should soon be out on iTunes and so should "Songs We Heard in ilomilo", a cover project that yours truly have arranged!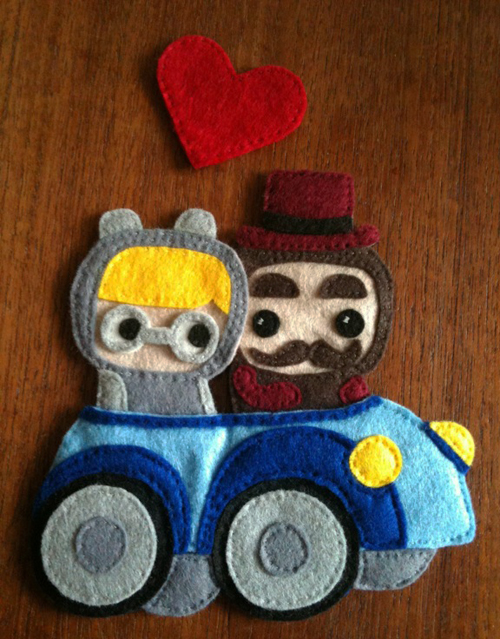 Emma sent us this.
One word:
Amazing.

Joy! We've made some very nice Bumpy Road wallpapers for your computer TV machine in like one million different resolutions. Head over to www.bumpyroadgame.com to start downloading like crazy!